Mentoring Program for Female Creators Animation!: the success of a proposal for equity
Three years after the start of the Mentorship Program for Creators Animation! the experience has been enriching for both the projects and the mentors of the program, who are proud of the trajectory of the projects that have participated in past editions:
Emilse Avalos, director of "Mujer futura" comments that thanks to her participation in the mentorship program during 2021 she was able to be a part of the MIFA market in the partners pitches section at Annecy 2021, year which was then presented at the Austrian Film Museum as part of the Tricky Women / Tricky realities festival.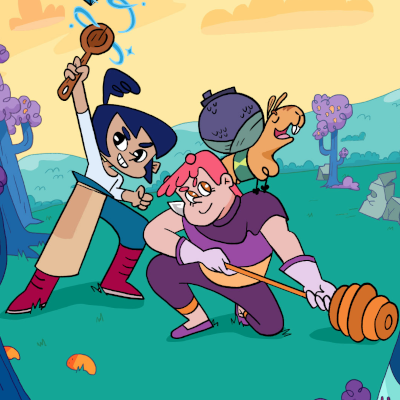 "Flavor Quest" by María Coello, participated in the program in 2021 and was part of Ventana Sur in December of the same year.
After its participation in the program the project won two audiovisual funds: one of them was sponsored by the Ministry of Culture of Chile, for the development of the script of the pilot of the series; while the other was in line with the strengthening of audiovisual projects, which will allow the project to advance the development, produce a teaser, an art portfolio and a business plan.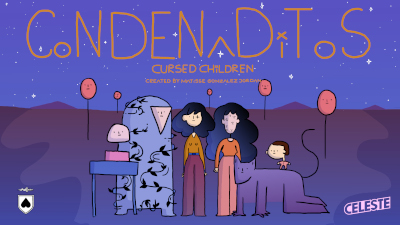 "Condenaditos" by Matisse Gonzalez Jordán is another project that after its participation in the program in 2021 was part of different festivals with the help of the pitches and portfolios it created with Animation!, showing in markets such as Animation! production day (Germany), MAI! Chilemonos (Chile), Pixelatl (Mexico) and Ventana Sur (Argentina), among others.
It also participated in several workshops, labs and mentoring.
During 2022 the team decided to focus on the story. The project has a finished treatment and they have applied for international funds with it. They hope to have the script ready by the middle of this year.
"La sombra del altiplano": Thanks to its participation in the first edition of the mentoring program for creators Animation! it was able to access intensive training, present at MIFA/ Annecy 2021 and make its live pitch at the 2021 edition of Ventana Sur.
Last year its director and creator, Paula Boffo, participated as a speaker at the Women Summit at the International Animation! Annecy!
"Greta's Folder" by Elva Arrieta, was presented at the Annecy 2021 festival and at Ventana Sur thanks to its participation in the first edition of the Mentorship program . Last year its director participated in the Women Summit at the International Animation Festival Annecy!
The initiative is developed with the support of the Institut Français d'Argentine and the MIFA Market of the Annecy Festival and the Quirino Awards for Ibero-American Animation (Spain) as a strategic ally.
In turn, the program has been presented as a success story during the Women's Summit organized by WIA (Women in Animation) at the Annecy International Festival (France).