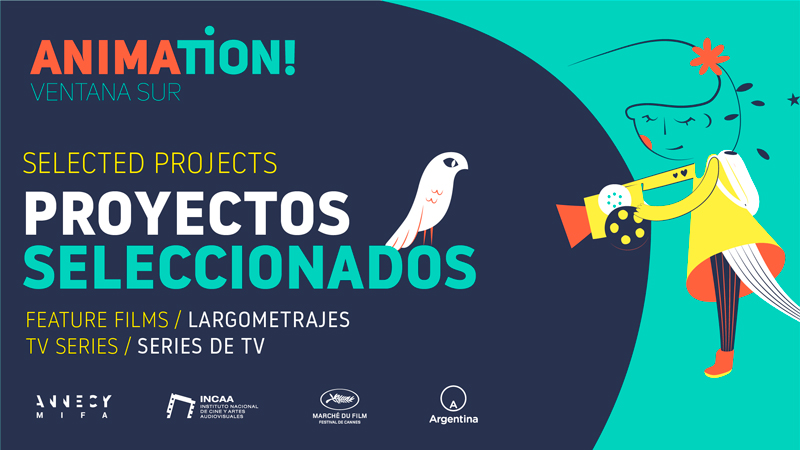 Selected projects for Animation! Pitching Session 2019
Again in alliance with the Annecy Animation Festival (France), 8 TV series and 7 feature film projects have been selected to be presented in the Animation! Pitching Sessions.
These projects will be featured in Animation! Pitching Sessions before an audience of professionals which will include a jury made up of MIFA members and animation experts. The jury will select four winning projects (two TV series and two feature films) that will take part in a special Animation! program at Annecy 2020. The call closed breaking the record for registrations: a total of 214 projects were registered, among which 61 are feature films and 153 are TV series.
The pitching sessions will take place on December 4th and 5th in the context of the Animation! / Ventana Sur activities.
During the market days, finalists will take part in diverse trainings, and they will have the chance to practice their presentation with guidance of American specialist Heather Kenyon (ex Hanna Barbera, Cartoon Network, Starz, among others), who will be the coach for Animation! projects again this year.
ANIMATION! PITCHING SESSIONS 2019 FINALIST PROJECTS
Feature Films
TITLE: BESTIA / BEAST

COUNTRY: Mexico / Brazil / Denmark
DIR: Miguel Angel Uriegas
COMPANY: Fotosíntesis Media (Mexico) / Levante Films (Brazil) / Zentropa (Denmark)
PROD: Jaime Romandia Creel
TITLE: CODA

COUNTRY: Argentina / Chile
COMPANY: JPZtudio (Argentina) / Zumbástico Studios (Chile)
DIR: Juan Pablo Zaramella
PROD: Alvaro Ceppi
TITLE: MIE

COUNTRY: Colombia
COMPANY: Plot Studio SAS
DIR: Simón Acosta
PROD: Alberto Serrano
TITLE: O REINO DOS PASSAROS / THE BIRD KINGDOM

COUNTRY: Brazil
COMPANY: Lupa Filmes / Amoria Studio
DIR: Wesley Rodrigues
PROD: André Pereira
TITLE: OLIVIA Y LAS NUBES / OLIVIA AND THE CLOUDS

COUNTRY: Dominican Republic
COMPANY: Guasábara Cine
DIR: Tomás Pichardo Espaillat
PROD: Fernando Santos Díaz
TITLE: SHENKÜ

COUNTRY: Argentina
COMPANY: Kora Team
DIR: Micaela Gabot
PROD: Nacho Malter
TITLE: UNA HISTORIA DEL SUR /A HISTORY FROM THE SOUTH

COUNTRY: Chile
DIR: Camila Alvarez Carrasco
PROD: Pilar Smoje
TV Series
TITLE: CHICHO & DARZ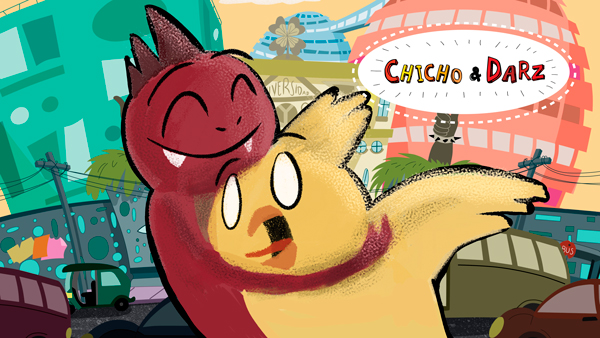 COUNTRY: Peru / Argentina
COMPANY: MJ Campos (Peru) / El Acuerdo Producciones (Argentina)
DIR: María José Campos
PROD: Gonzalo Speranza
TITLE: COMEDIA SALVAJE / JUNGLE COMEDY

COUNTRY: Colombia
COMPANY: Extranjero Films
DIR: Catalina Matamoros
PROD: Sebastián Sarmiento
TITLE: EL PISO DE ARRIBA / THE UPPER FLAT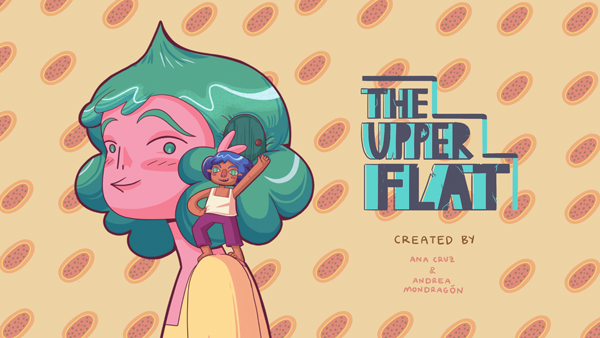 COUNTRY: Mexico
COMPANY: Casiopea
DIR: Andrea Mondragón
PROD: Ana Cruz
TITLE: JOHN & LORENZO

COUNTRY: Argentina
COMPANY: Navajo Films
DIR: Javier Lourenço / Alvaro Ortega Bianchi
PROD: Lucas Vivo García Lagos
TITLE: MEU PAI É UM PIRATA / MY DAD IS A PIRATE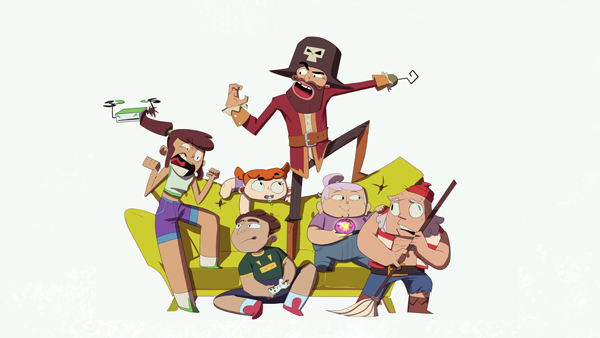 COUNTRY: Brazil
COMPANY: Kaplow Studio
DIR: João Castro
PROD: César Barbosa
TITLE: PIPAS / THE LITTLE KITES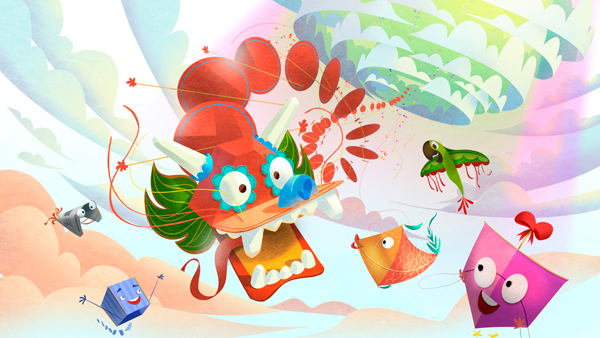 COUNTRY: Brazil
COMPANY: Mono Animation
DIR: Bruno Bask
PROD: Rui Okusako
TITLE: PRIMERAS / FIRSTS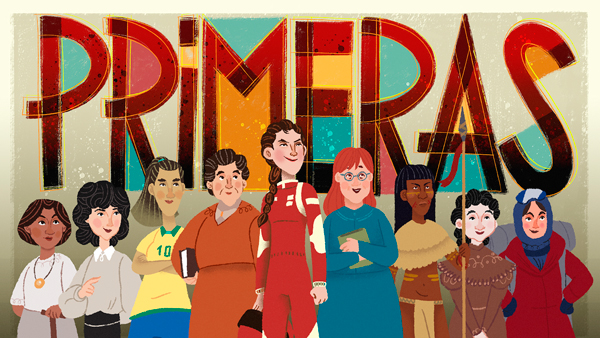 COUNTRY: Chile
COMPANY: Typpo Creative Lab / Pájaro
DIR: Bernardita Ojeda
PROD: Catalina Fontecilla
TITLE: THE HUMAN ADVENTURES OF BAY AND DOT

COUNTRY: Mexico
DIR / PROD: Mirelle Ortega